SERRARA - FONTANA: suggestions at sunset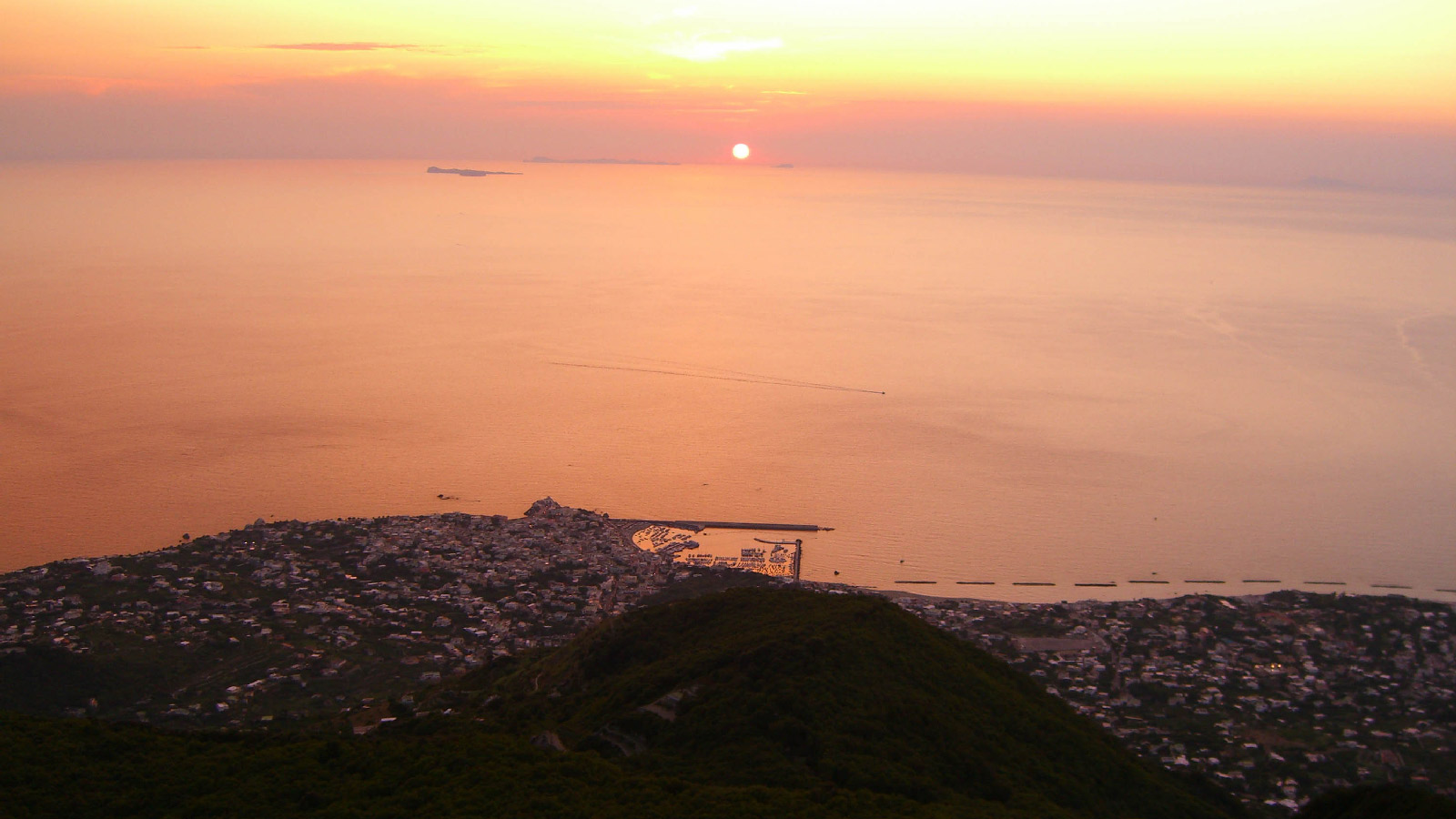 It is certainly among the most particular proposals of the program, which combines the spectacular and the poetry that the landscapes on the crest of the island can offer in the moonlight.
The route starts near the Bracconiere restaurant in Serrara where, through a wild and fascinating landscape on the west side of the island, you get to take the CAI 501 path, and from there, following the path, which alternates glimpses of the Gulf of Naples (exclusive in night version) to cultivated land, you get up to Pietra dell'Acqua (huge tuff stone that acts as a cistern, hence the name).
It has now reached the crest of Mount Epomeo, and the path continues until it reaches the highest peak of the island, Punta San Nicola, where there is a hermitage dug into the huge boulder of green tuff that constitutes the summit itself.
From this point through an ancient cattle track carved into the rock, which then becomes a mule track, passing through a chestnut wood, the descent begins that leads us to the Miscillo cellar for the final dinner with Epomeo's local rabbit.
Info
Duration: about 4 hours
Difficulty: E
Uphill altitude difference: 300 m
Downhill altitude difference: 260 m
Maximum altitude: 789 m
Route development: 6.3 km
Departure: Serrara (near the Bracconiere restaurant)
Arrival: Fountain (from Miscillo)
Itinerary: Serrara, Bosco dei Frassitelli, Pietra dell'Acqua, Monte Epomeo (Punta San Nicola), Fontana
Equipment: mandatory trekking shoes and layered clothing, front light or flashlight, water