La Bella Napoli Restaurant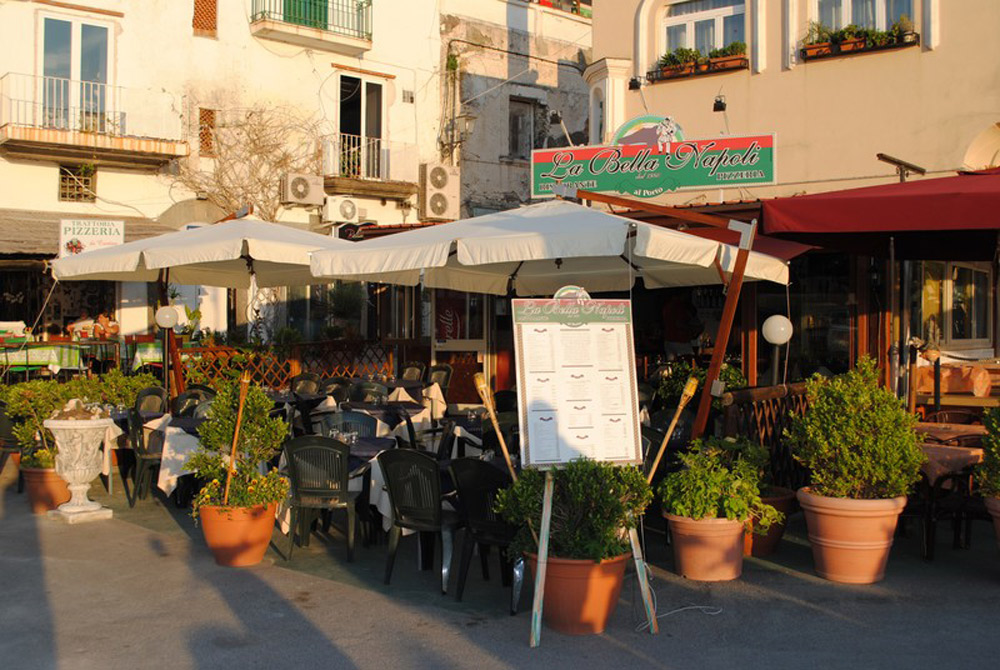 Indirizzo:

Via Marina, 8 - 80075 Forio

Contatti:

T. +39 081986392 | M. +39 3332243654
In December 1980, chef Serafino opened the first restaurant and pizzeria "La Bella Napoli" in Monterone, quickly conquering the favor of demanding customers with the quality of his cuisine and the goodness of his pizza.
After thirty years, thanks to the experience transmitted to him by his father, Ciro and his friend Leopoldo take up this name, which has become known over time, opening "La Bella Napoli al Porto" and offering its customers the guarantee of superior quality cuisine and always varied, with fresh fish supplied every day by local fishermen who open their nets right in front of the restaurant.
In the hope that our selection of typical dishes, accompanied by a good and careful choice of wines, especially local ones, and of course by a service worthy of everything that is to your liking, we just have to wish you a good appetite.