FIAIANO - EPOMEO: journey through space and time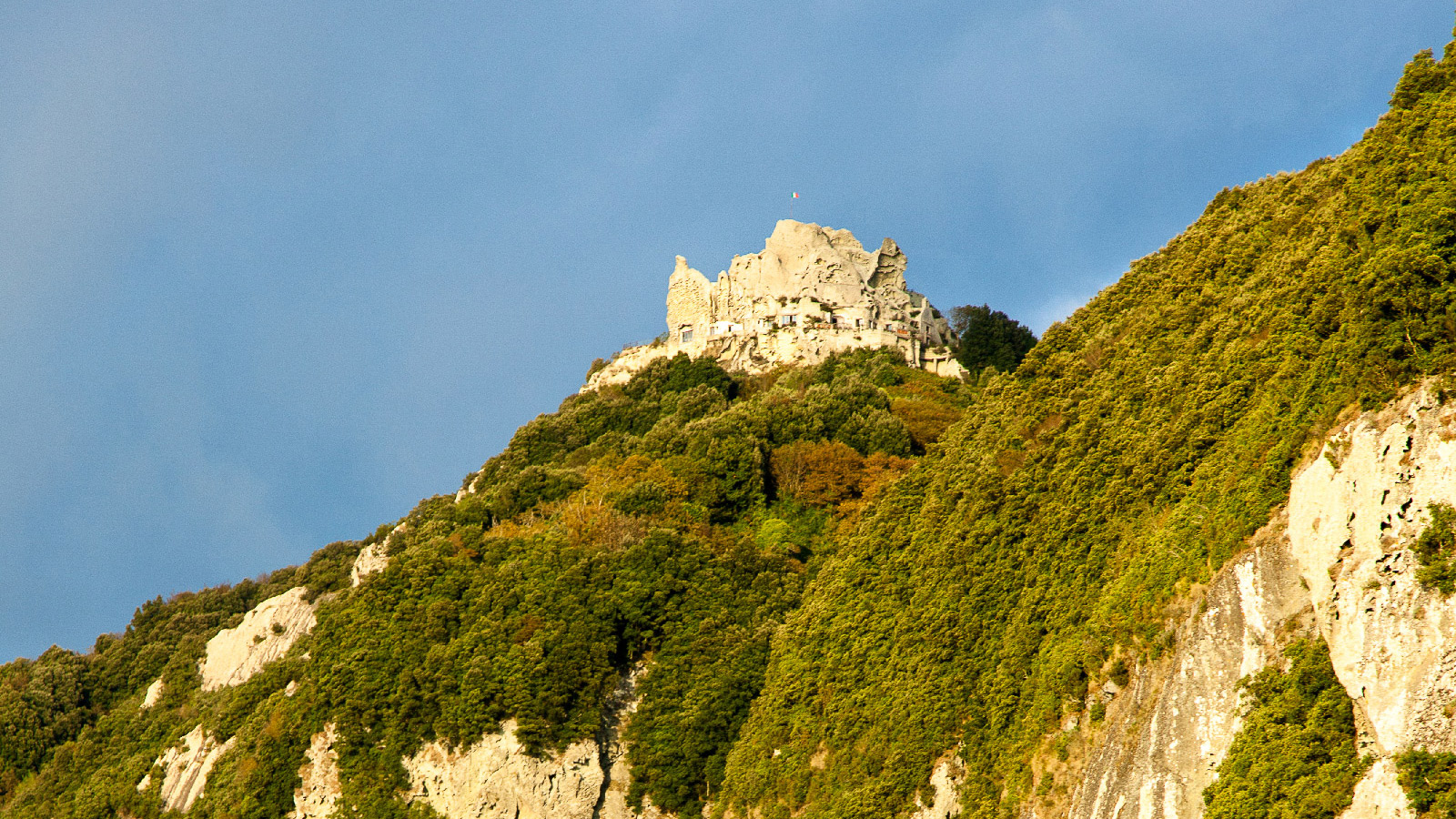 It starts from the handling of horses in Fiaiano and climb the stairs in front dug into the mountain, wrapped in the colors and fragrances of the Mediterranean Macchia.
We then arrive at the "Cava Bianca", so-called due to the strong presence of pumice and lapilli and from there, continuing the ascent, we then enter a chestnut wood at the foot of Monte Trippodi, until we reach Piano San Paolo, old fossil beach, evidence of the submerged past of part of the island.
The path continues up to the military source of Buceto and begins the ascent, through floral explosions, which will lead up to the crest of Mount Epomeo, to reach the highest peak of the island, Punta San Nicola, where there is a hermitage excavated in the huge mass of green tuff that forms the summit itself.
Info
Duration: approximately 6 h
Difficulty: E
Difference in height: 600m
Maximum altitude: 789 m
Route development: 8 km
Departure: Fiaiano (near the Riding school)
Arrival: Monte Epomeo (Punta San Nicola)
Itinerary: Fiaiano (Riding school), Cava Bianca, Piano San Paolo, Toccaneto, Punta San Nicola
Equipment: trekking shoes and clothing, water.